Good morning, Wednesday warriors, and welcome to another episode of WWA! I hope you've got your skankin' shoes on and you're ready for me to cram a healthy dose of punk rock down your earholes. If not, well, BYE BITCH. This week we have some gnarly tunes from staples like The Queers and Iggy Pop, balanced out with newer sounds from bands such as Heartsounds, Fat Heaven, La Resistencia and more.
And here's the
web player link
.
Let's kick this party off with a catchy track from Dillinger Four's debut full length,
Midwestern Songs of the Americas
, released in 1998 through Hopeless Records
.
Probably the 2nd all-time most popular artist/band out of Minneapolis (......), D4 has diligently laid the groundwork for the next wave of pop-driven, aggressively irreverent punk bands.
Arthead, off Satanic Surfers'
Keep Out!
EP, is a jazzy little track, and serves as a prime showcase of drummer Rodrigo Alfaro's polyrhythmic chops. Sadly, Rodrigo eschewed the percussion role to become the Surfers' lead vocalist after Ulf Eriksson left the band in 1995. Still an awesome band, but not quite as potent as the Ulf /Rodrigo combination.
Ska SUCKS...
...I love Propaghandi (How To Clean Everything is one of my favorite skate punk albums of all time), but I have to disagree with that sentiment. I could sit here giving all sorts of well-researched counterpoints and metrics on units of happiness per person listening to a ska song, but I'll just let Gangster by The Specials do all the 'splaining for me. It's LITERALLY impossible to not like this song. It's like if you saw this GIF without getting a tender heart boner: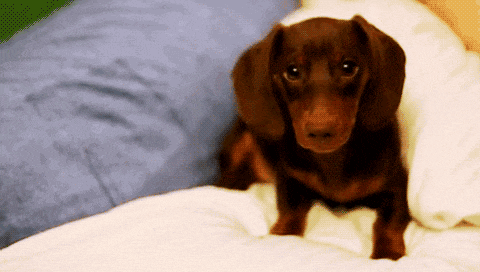 I'm showcasing another track off Brooklyn newcomers Fat Heaven's release
Tough Luck
. Turning Into a Monster is a mid-tempo pop punk anthem, that has all the hooks and bass runs you could hope for. This is one of my favorite new bands, I highly suggest checking out the full album on
Bandcamp
.
My Congressman by Fifteen is a searing critique of America's failed war on drugs, and was written by someone who knows something about it; lead songwriter and vocalist Jeff Ott spent 11 years living on the streets in Berkeley, and a large portion of his life has been spent fighting a battle with drug addiction.
So randomly enough, I was inspired to include Resiste, a track from SoCal skacore outfit La Resistencia, because CNN, global purveyor of fake news, did a cool little overview of LA's Chicano ska scene this week. I shit you not, the title of the story was "Picking It Up..Again" well played, CNN. Reminiscent of their neighbors and brothers-in-horns, Voodoo Glow Skulls, La Resistencia likes playing fast and loose, heavy on the brass, and they never shy away with a 2-step hardcore breakdown.
Up next is Highway Robbery from Oakland melodic hardcore outfit Heartsounds.. Blistering guitar runs punctuate the throaty dual melodies of the song. Drawing from inspirations across thrash, skate punk, metal, and even emo (I mean come on, the band name Heartsounds?) these dudes remind me a lot of Strung Out.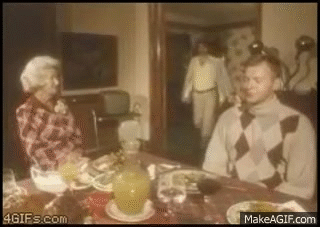 Is that Paul Rudd??
See Ya Later Fuckface is a polite little song from longtime East Coast punk icons The Queers. Formed in the frozen tundra of Portsmouth, NH in 1981 by Joe Queer, Wimpy Rutherford and Tulu, the original line up dissolved after a few short years. However, Joe Queer has reformed the band a few times with new members, and The Queers have become a household name for pop punk.
Public Service Announcement
- for all my mid-atlantic bretheren, The Queers will be playing alongside Guttermouth and Agent Orange March 14th at Baltimore Soundstage. Get in on the action
It's only fitting to end this week's playlist with the last track off
Post Pop Depression
. Accompanied by Josh Homme's trademark sludge guitar tones framed around rhythm-first riffs, Iggy spends the last half of the song berating the listener with a slew of self-reflective rebukes and half-coherent threats, in true Iggy form. YEAH I'M TALKING TO "YOU"!
Alright guys, that's it. Stay classy, comportez-vous mal, and see youse next Wednesday! As always, my proverbial door is always proverbially open to song suggestions, positive feedback, threats, etc. Keep in touch!