Hey there Wednesday warriors, and welcome to the latest episode from #WednesdaysWithAndrew, your weekly overdose of punk (and punkish!) rock.
This week we feature a lot of cool artists, including Propagandhi, Screw 32, Pennywise, Soul Coughing, Diet Cig, Goober Patrol and more. I also
come up w/ a new game,
talk about an upcoming Mike Park project, give you deets on my neighbor (wut?), and confess to a longtime addiction I have been struggling with....90s skate punk.
Go listen, NOW:
Liner notes:
Tracklist
1

Perfect People

by

Pennywise

2

...and we thought that nation states were a bad idea

by

Propagandhi

3

Bite back

by

Diet Cig

4

I'll do without

by

Goober Patrol

5

Hipocrecia

by

La Resistencia

6

Take a piece of all that's good

by

Ogikubo Station

7

Broken

by

Screw 32

8

Dirty Shirley

by

The Split Seconds

9

Antares

by

Tone

10

The Bug

by

Soul Coughing
Alright strap in for a whole lotta band links below...
Anyone else as excited as I am for Mike Park's newest musical contribution? Make sure to follow along on Ogikubo Station's facebook page to stay in the know. Release date is August 24, people!
Here's Diet Cig! Go give their songs a whirl, and say whaddup
Go check out the repertoire for The Split Seconds, and let 'em know you think they kick ass.
Go here to listen to neighbor Gregg's seminal DC sludge post-rock band, Tone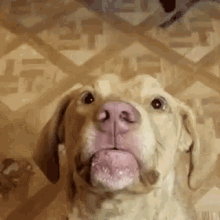 Smell ya next week, kiddos