Good morning Wednesday warriors, and welcome to this week's installment of Wednesdays With Andrew. Today, a mere 1,445 years since Alboin King of the Lombards was assassinated by his conniving wife Rosamund and the dastardly Helmichis, we have a wide array of dirges to commiserate. From PEARS to Gogol Bordello, Mercyful Fate to Jawbreaker, this week promises to have a little something for everyone. Whether you're working, pretending to work, pretending not to work, or not working, enjoy the tunes.
Annnnd here's the
link to the web player
for all you dodos.
We're kicking off this week's free therapy session with a classic tune from the emotional powerhouse that is Jawbreaker. Fittingly, Want was the opening track off their debut album,
Unfun
, released in 1990 by Shredder Records. The overly nasal chorus will stick in your head for a very long time; this vocal style, coupled with deeply personal and descriptive lyrics, cemented Jawbreaker as a leading player in the burgeoning emo movement in the early and mid 90s.
I think that if you've ever listened to Gogol Bordello, they have probably deftly made it into your top 5 bands of all time list. The unique instrumentation, superb songwriting, tap-your-foot beat, and their overall badass/fun/party vibe, makes it next to impossible to turn these guys off, and leaves little room for complaint. Not a Crime is off their third, critically acclaimed LP
Gypsy Punks: Underdog World Strike
, released in 2005 through SideOneDummy Records. Even though this was written 12 years ago, the thematic content around immigration in this great nation is especially poignant today, given the swirling shitstorm that is cheeto jesus.
Massive big-ups to McGee for sharing this next gem with me. Spliff is a funky ass tune from Austrian rock act Bilderbuch. A mix of silky funk a la Glass Animals, guitar licks that would make Jack White squeal, and possibly the catchiest bass line I've heard in years, Spliff immediately became a go-to track for me. I have probably accounted for about 16% of the video's 2MM+ views on Youtube. For all of your (smart) folks that want more, go check out their 2015 album
Schick Schock.
Feel Like Morrisey is an annoyingly catchy tune from those Houston punk rockers 30footFALL. Touring heavily with like-minded acts such as Bigwig, Diesel Boy and the Vandals, 30footFALL gradually and diligently gained a large national following. They've been busy in the studio too - since their inception in 1993, they have released 13 demos, EPs and full length albums. Tragically, guitarist Chris LaForge passed away just a few weeks ago while in Las Vegas for Punk Rock Bowling. after suffering a massive stroke. LaForge was only 42 and leaves behind a daughter; you can donate to the family's GoFundMe
here
.
Cold in your bones is an unrelenting, unforgiving track from Washingtonian trio RVIVR. Off their eponymous debut full length album, the song showcases dueling lead vocals from Erica Freas and Mattie Jo Canino, melodic guitar riffs pitted against deep bass tones, and a frantic energy that permeates throughout. RVIVR just wrapped up a coast-to-coast tour and are currently working on a new album...stay tuned!
Get ready for a shotgun fucking blast of melodic hardcore with PEARS' title track from their 2016 album,
Green Star
, released through Fat Wreck Chords. Clocking in at a generous 2 and a half minutes, Green Star is hard hitting, fast as hell, catchy as fuck and overall an absolute sonic treat. I'll say it...I think PEARS may be putting out the best melodic hardcore since Kid Dynamite's short run...and I think we can expect a lot more from them in the coming years.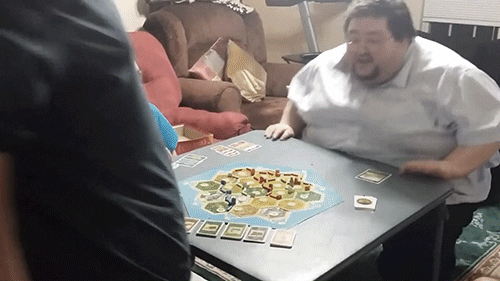 Sharp pain in your chest? Sweaty palms? Dizziness and shortness of breath? Atlanta-based, glam punk outfit The Heart Attacks bring us this next rollickin' track, You Oughtta Know by Now, off their 2006 album
Hellbound and Heartless
. Part of Tim Armstrong's Hellcat Records family, The Heart Attacks provided a refreshing, fuck it all, snotty nosed sound, bringing it hard at every live show they played. Although the band broke up after some trouble with the law and substance abuse, the guys do get together and play reunion shows every once in a while, while also staying involved in other projects.
So it's been pointed out to me that I don't play enough metal or thrash here on #WWA. I am going to rectify that in the form of Danish heavy metal band Mercyful Fate. Today's closing track is MF's ominous song Evil, which was part of their 1983 breakout album
Melissa
(Jeopardy fact of the day -
Melissa
was the first album to be released through Roadrunner Records). Accentuated by frontman King Diamond's extensive vocal range, Mercyful Fate created their focal point around a progressive hard rock sound and occult imagery.
Well that's a wrap for this week's playlist. Thanks for tuning in to the weekly overdose of songs that are just too good to be on radio. As always, keep me up to date with your goings-on, send requests, candy, etc. Til next week, doofs. Excalibur!
ps - today's norman punkwell isn't a joke. Apparently incest is legal in NJ