Hey everybody – hope you're all doing well and in the mood for this week's Wednesdays With Andrew playlist #wwa. Please enjoy the tunes and feel free to follow along below.


Web player link here: https://play.spotify.com/user/agood1no/playlist/73Nw0dfMmYzFDk7mdxSQtD


Scream – Fight/American Justice
We open our playlist with Screams' double track, Fight/American Justice. Their blend of earsplitin' chords, breakneck-speed rhythms and unabashed views on society and commercialism make Scream another benchmark in the DC hardcore punk scene. Brothers Peter and Franz Stahl formed Scream in '81, but arguably their most famous member was Dave Grohl, who recorded and toured with them after original drummer Kent Stax left the band. Franz Stahl (guitar) later went on to help Grohl form rock behemoth Foo Fighters.
Gray Matter – Oscars Eye
Oh, you want some more tunes from the DC punk scene? OK, here's another one. Oscars Eye is a track from post-hardcore outfit Gray Matter's first album, Food for Thought. Recorded at Inner Ear studios in 1984, the album was originally released through R&B Records while the members were still finishing up high school. Drummer Dante Ferrando is still very active in DC's music scene, as majority owner and fearless leader of the Black Cat nightclub, still one of the best spots in the district to catch live music. Bassist/vocalist Steve Niles went on to become a successful comic book author; most notably, his miniseries 30 Days of Night.
AFI – Soap-box Derby
Before AFI became real life versions of the goth kids from South Park (A Fire Inside? Really?), they put out a few melodic punk albums in the early and mid 90s. Soap-box Derby is a great example of their earlier sounds, and was featured on their sophomore record, Very Proud of Ya.
Plague Vendor – Black Sap Scriptures
Next up we have a jibe little tune by Plague Vendor. Black Sap Scriptures is the first track off of their debut album, Free to Eat, released on Epitaph Records in 2014. These SoCal hooligans are making their brash and reckless sound known to the world, an unrelenting energy that shines through in their albums and which is only amplified at their live shows. If you dig this track, I highly recommend checking out their newest release, BLOODSWEAT.
Propagandhi – Head? Chest? Or Foot?
Hailing from Manitoba, Canada Propagandhi was one of the major bands to emerge during the punk renaissance period in the early and mid 90s. Head? Chest? Or Foot? is off of their debut album, How to Clean Everything, released in 1993 on Fat Wreck Chords. Although their last few albums have marked a transition towards a more thrashy, technically complex sound, this track epitomizes their original flavor of skate-influenced melodic hardcore.
PEARS – Hinged by Spine
After the break up of their previous band The Lollies, New Orleansians (?..spellcheck says that ain't a word) Zach Quinn and Brian Petrus regrouped to form PEARS. Melodic and angry, catchy and hard hitting, unconventionally structured, PEARS have developed a truly unique sound. Hinged by Spine is off their second album, and their first to be released through Fat Wreck Chords, Green Star.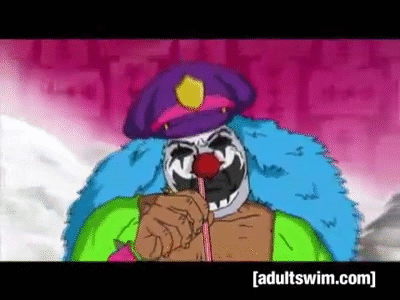 Unwritten Law – C.P.K.
C.P.K., short for Crazy Poway Kids, is the opening track off of pop punk band Unwritten Law's first full length release, Blue Room. Overlaying distinctive melodic hooks on top of a speedy and energetic rhythm section, they quickly attracted a wide national audience. Unwritten Law was a contributor to the early 90s San Diego punk scene, which also saw the rise of acts like Blink-182, Sprung Monkey and Rocket from the Crypt.
Against All Authority – Dinkas when I close my eyes
In this song, political ska punkers Against All Authority decry the oppression of the Dinka tribes in the Arab-controlled government of Sudan. Sadly, this conflict eventually led to a 20-year civil war between the Dinkas and government forces, during which thousands of non-combatants were massacred. With roots in Florida, Against All Authority is well known for their DIY approach to music, crusty ska-core sound and cringe-worthy (in a good way!) vocals. This song is off their album 24 Hour Roadside Resistance, first released in 2000.
Cigar – Mr. Hurtado
West coast punk doesn't always have to be SoCal or Bay Area!
Cigar formed in Eugene, Oregon and only released one album,
Speed is Relative
, before disbanding to go onto larger projects. Side note – they were discovered and produced by Fletcher from Pennywise. Cigar's style of melodic punk breaks any sort of concept of 'fast fucking drum beats' you may have had – drummer Jon Sortland shattered the speed barrier when laying down his tracks for this record. This incredible rhythm section, along with the thoughtful composition of beautiful harmonies, makes this one of the more interesting punk albums. Jon Sortland currently tours with Broken Bells as the drummer, bassist and keyboardist.
Joyce Manor – Falling in Love Again
Falling in Love Again is off emo /indie rock outfit Joyce Manor's third studio album, Never Hungover Again. Released through Epitaph in 2014, this record received very positive reviews from music critics, with Ian Cohen of Pitchfork raving "the ingenuity of each song's design and the ear-turning nature of every maneuver speaks to Never Hungover Again's inexhaustible quality, the kind of album you can play three times in a row without any part wearing out its welcome." I certainly agree with Ian's sentiments – I can't stop listening to these guys.
This is the stuff of nightmares/what happens when I try to photoshop someone's face for one of those stupid JibJab ecards:
The Clash – Police and Thieves
Next up is The Clash's version of Police and Thieves, originally written and recorded by Kingston reggae artist Junior Murvin. The Clash, one of the early UK punk bands eager to incorporate world musical elements into their recordings, included the cover in in their commercially successful, 1977 eponymous debut album. Unfortunately, Junior wasn't impressed; his first public reaction to hearing the cover was "They have destroyed Jah work!"
Suicidal Tendencies - Heaven
We close out today's playlist with funky thrash punk Suicidal Tendencies' ballad-ish song Heaven, featured on their 1999 album Freedumb. Featuring the popular track from Tony Hawk's Pro Skater, Cyco Vision, this record was viewed by many as a return to S.T.'s early 80s punk and hardcore roots, from which they had strayed into more funk and metal on previous albums. Amongst many controversies and hiatuses, Suicidal Tendencies has gone through a very long roster of members; perhaps the most famous of which is Robert Trujillo, current bassist for Metallica.
Alright kiddos, that's it. Thanks for listening and/or reading along, and please share the blog and playlist with anyone who may enjoy it! See ya in a week!