Hey boys and girls! Welcome to the 2
nd
installment of Wednesdays with Andrew #WWA. Boy, are you in for a treat this week! Please enjoy the tunes and feel free to follow along as I drop some musings on each song.
You can also listen on Spotify's web player (AND SHARE) here: https://play.spotify.com/user/agood1no/playlist/1kwoISJqPfePfaDmhujp1G

Loud Boyz – Hard Feelings
I am very excited to start off this week's playlist with Loud Boyz' track Hard Feelings. Loud Boyz is a relative newcomer to the DC scene, but their smashing, in your face style of hardcore punk is getting a lot of attention. Between their catchy melodies, powerful rhythm section and chaotic live shows, this is a band that you'll find is hard to get out of your head.
Face to Face – Disconnected
I know what you're thinking; 'wait…didn't I used to hear this song on the radio in the 90s?' Yeah, so what? Sometimes the public at large was fortunate enough to get a glimpse into the wonderfully wacky world of punk rock. California powerhouse Face to Face actually recorded this song like 3 times due to its increasing popularity, and eventually it landed a spot in the soundtrack for the movie Tank Girl.
Face to Face married powerful teen angst with biting hooks to create a brand of pop punk that resonated with a wide audience. Oh and they're sooooo 90s. So I love them.
NOFX – Champs Elysees
Ahhhhh at long last we come to seminal punksters/taboo-breakers, NOFX. Read No Effects, they are one of the longest-running mainstream successes in punk, helped along by a burgeoning interest in the scene during the early 90s. Formed in 1983 by vocalist/bassist/ringleader Fat Mike, guitarist Eric Melvin and drummer Erik 'Smelly' Sandin, the lineup was completed in early 1991 by the addition of guitarist/trumpeter/impressionist El Jefe – and this lineup remains intact to this day. NOFX's cover of Champs Elysees is featured on their 7th studio release So Long and Thanks for All the Shoes. Vive La France! Definitely my favorite rendition of the song, originally written by Joe Dassin in 1969 (yea I definitely had to look that one up)
Greedy Guts – World of Speed
Speaking of France, this next track comes from puunk rackers (say that in the accent!) Greedy Guts. Hailing from Toulon, France these guys are all about speedy riffs, skateboards and intense head banging. This track, World of Speed, is featured on their 2008 album Songs and Bullets. ENJOY.
Fugazi – Waiting Room
Waiting Room is the first track off Fugazi's first EP, officially (or unofficially?) known by the moniker
7 Songs
. Recorded in Don Zientara's legendary Inner Ear Studios in beautiful Arlington, VA this represented a major (musical, at least) departure away from Ian Mackaye's previous acts, most notably Minor Threat.
Fugazi is often cited as one of the most important post-hardcore groups, and was famously contemptuous of the music industry, paving the way for many significant DIY bands in the years to follow.
Fugazi – Merchandise
Fine, fine, fine….we all love Fugazi….here is another one. Merchandise is from their full length debut, Repeater.
Dillinger Four – Last Communion
Hailing from warm and sunny Minneapolis, Dillinger Four is another 90s heavy hitter featuring a consistent member lineup. With their aggressive tones, 'way over the speed limit' tempos and catchy-ass melodies, D4 has gained a ton of deserved popularity over the years. Last communion is the 4th tune off their sophomore album Versus God, released through Hopeless Records.
Grey Area – Before Me
Off their self-titled full length release, Before Me perfectly encapsulates Grey Area's unique blend of melodic hardcore, blistering drums and rockn'roll-rooted lead guitar riffs. Although these New Yorkers still play gigs here and there, they haven't released an album since 2000, nor have they been doing any serious touring. If you guys are reading, there's a whole lot of us here on the Interwebz that would love for Grey Area to start playing more!
Dead Kennedys – Halloween
Bay Area bastards Dead Kennedys was one of the most influential hardcore acts during the late 70s and 80s. Headed by the illustrious and industrious frontman Jello Biafra, Dead Kennedys were noted for incorporating surf guitar and satirical contempt of society into their brand of west coast hardcore. This song hails off their sophomore record, Plastic Surgery Disasters. People out on the street, they might glare at you! Interesting tidbit on Jello Biafra – he ran for the Green Party presidential nomination in 2000, and finished a far-off 2nd behind Ralph Nader. He also used to live in the same house as my old college girlfriend's brother!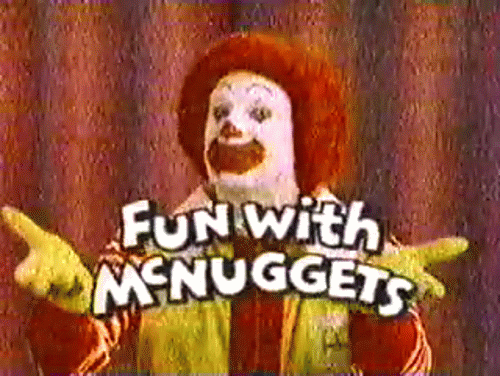 Leftöver Crack – Nazi White Trash
Leftöver Crack is the result of throwing crust punk, ska, thrash and hardcore into a blender, turning it on high and then walking away from it forever. Risen from the ashes of ska-core pioneers, Choking Victim, Leftöver Crack quickly became popular through their musical innovation and politically charged lyrics. They reside in Manhattan's infamous C Squat, and still boast a very active tour schedule.
Wavves – Heavy Metal Detox
Heavy Metal Detox is the opening track on Wavve's 5th studio album, appropriately named V. Staying true to their surf garage roots, they weave thoughtful melodies on top of clashing surf guitar licks and fuzzy sounds to create a hazey, hungover vibe for the listener. Building off the success of earlier blues and garage punk bands, like New Bomb Turks, Wavves are keeping the spirit and sound of punk alive for the younger generations.
Millencolin – Chiquita Chaser
Skate/ska band Millencolin has long been a 'must have' for any 90s punk fan's CD collection. Formed in Sweden in 1992, this is yet another band in this week's playlist that has featured the same original lineup during their entire musical career. I am starting to smell a theme here. Chiquita Chaser is a catchy little diddly off of Millencolin's first studio album, Same Old Tunes. This album was originally labeled Tiny Tunes and boasted cover art that mimicked the popular Tiny Toons TV show. However, after numerous lawsuits from Warner Bros, Millencolin was forced to relabel and release under the new name Same Old Tunes.
Sex Pistols – God Save The Queen
We end today's playlist with this gem from the Sex Pistols, widely considered the godfathers of the UK punk movement. Although they were only a band for 2 years and produced just one full length album, you can still hear the rippling effects that they left on today's popular music. Under the creative and savvy leadership of Malcolm McLaren, Jonny Rotten and the boys attracted a diverse fanbase through their poppy compositions and eagerness to shock with their controversial image and political messages. God Save the Queen, motherfuckers.
Thanks guys for listening and reading along to my random thought spew. Tune in next week for a new playlist on Wednesdays with Andrew! In the meantime, please comment, 'follow' or whatever, like shit, etc.