We interrupt our regularly scheduled programming for this breaking news item…the nation had a brain fart and decided to elect Donny Trump to become leader of the free world. Trump, a sociopathic narcissist with the decorum and poise of a drunk chimpanzee with Down's Syndrome, will go down in history as one of the most dangerous demagogues of our time. We'll all be sad to see our dude-in-chief Barry Obama go, and now must come to terms with the fact that a spoiled rich brat with donkey brains will be rubbing his jollyrancher-sized fingers all over the nuclear codes. May the gods have mercy on our souls.
OK now on to important business…this week we have some great classics, like the Guttersnipes and Bad Brains, to relative newcomers such as RVIVR and the Heartburns. Enjoy the playlist!
And here's the web link:
https://play.spotify.com/user/agood1no/playlist/1p6qf7PvqAEWeULCeStlZy
The Heartburns – Help Me Make it Through the Night
We start this playlist with the blaring rock n roll sounds from Finnish punkers The Heartburns. Based in the frigid tundra known as Helsinki (I just looked up their weather…it's like 20 degrees and snowing there, what the fuck?!),The Heartburns write driven and energetic songs over top of simple 4-chord arrangements, punctuated by piercing guitar leads and sing-along choruses. These Vikings have been putting out music since the release of their 2006 EP,
Fucked Up in a Bad Way
.
Help Me Make it Through the Night is off their 2008 full-length,
Fixin' to Die,
released through the Combat Rock Industry label
.
RVIVR have been electrifying crowds since 2008 with their speedy, pop-fueled melodic punk and energetic live performances. Based in Olympia, WA, the band stays true to their city's storied riot grrrl past, committed to spreading feminist ideals while blasting macho culture. Big Lie is off their 2013 full-length The Beauty Between, and displays RVIVR's ability to balance meaningful and complex songwriting with driving speed, aggressive hooks and singalong melodies.
Bad Brains – Sailin' On
Sailin' On is typical of the chaotic yet rooted sounds engendered by hardcore pioneers Bad Brains. Originally conceived as a jazz fusion band, the DC natives quickly favored the blistering and frenetic guitars and breakneck paces heard here over the more RnB and groove-based songwriting they originally contemplated. Sailin' On is off the band's critically acclaimed self-titled debut album, released as a cassette-only offering in 1982. You can hear the lasting impact this album has had on popular music today, impacting a range of artists from Red Hot Chili Peppers and Sublime to Beastie Boys, Soulfly and 311, and even acts like Moby and No Doubt (both of whom covered this track).
Black Eyes – Deformative
Speaking of noisy DC bands…Deformative is off the debut album of DC post-punk band Black Eyes, who were active in the early 2000s. Willing to explore new spaces and eschew conventional arrangements, Black Eyes distinguished themselves through their use of discordant dueling vocals and incorporation of jarring synth sounds. Reminiscent of a disco night in Hell, Deformative is driven by drum and bass and marked by piercing melody lines that cut straight to the core. Although Black Eyes has been defunct for over a decade now, all the dudes from the band are active with other projects, including but not limited to Mi Ami, Earthen Sea and
The Guttersnipes – Highest High, Lowest Low
Highest High, Lowest Low was off UK punk band The Guttersnipes' 1994 album,
Asylum
. Haunting and jangly, this track features dark surf tones, throaty vocals and
even a Van Halen Eruption-inspired guitar solo. Formed in London by ex-Cock Sparrer vocalist Shug O'Neill and bassist Andy Kline, The Guttersnipes built off the success of the UK street and Oi punk movements.
This past August their old record label came out with a previously unreleased live recording of a 1980 Guttersnipes concert in Copenhagen; it's called
1234 See You at the End
and is on Spotify…go check it out!
Authority Zero – One More Minute
One More Minute is an island-soaked anthem from Mesa, AZ natives Authority Zero, a band formed in 1994 by a group of high school buddies who had nothing better to do in the desert. Early on, Authority Zero went through numerous lineup changes, focused mostly on local shows and continued to refine and re-refine their sound. The guys didn't release their first full-length, Passage of Time, until 2002, to critical acclaim. The album, which includes One More Minute, blends up-tempo skate punk and aggressive vocals with heavy reggae and Spanish guitar influences. Fact time - of the 5 original members, only vocalist Jason DeVore is still actively involved with the band.
New Bomb Turks – Jukebox Lean
Jukebox Lean is a rollickin' tune from long-time Epitaph band New Bomb Turks. The founding members all met on campus at Ohio State University in 1990 and quickly honed their unique garage punk sound, inspired by forbearers like Naked Raygun and Didjits as well as feeding off contemporary acts like The Devil Dogs and Dwarves. Jukebox Lean is chaotic and heavy-hitting, and showcases New Bomb Turks' staple scratchy vocals and unforgiving fuzzy guitar hooks. It was originally featured on their 1996 release Scared Straight.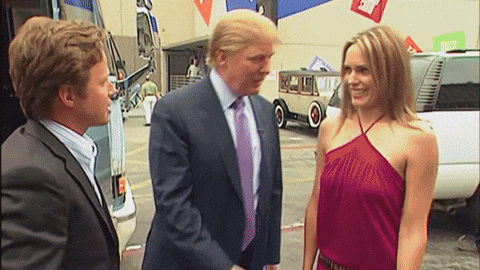 Butthole Surfers – Who Was In My Room Last Night
Next up is a track from Butthole Surfers' 1993 album, Independent Worm Saloon (which sounds like an album title Dave Barry made up). Butthole Surfers creators, Gibby Haynes and Paul Leary, formed the band in the late 70s when they met at college in San Antonio. Early on in their career, Dead Kennedys frontman Jello Biafra discovered the surfers of butt and paid for studio time to release their first self-titled EP through Biafra's Alternative Tentacles label. Fueled by psychoactive drugs and a dark sense of humor, and rooted in 80s hardcore punk, Butthole Surfers would make a name for themselves through their unique blend of psychedelic rock, punk and electronica. They got their big commercial break in 1996 with the hit track Pepper, which was the first single off their album Electricclarryland.
Lagwagon – Tragic Vision
Tragic Vision is the opening track off Lagwagon's debut full-length,
Duh
, which was recorded and produced by Fat Mike in 1992.
It acts as a sort of cautionary tale for, and laments the cyclical nature of, the effects that lazy greed and apathy have on shaping our society.
Blazin' speeds, intricate lead guitar parts and hook-minded choruses define the album's sound, and
Duh
went on to be a very influential punk record through the 90s and beyond.
Bad Astronaut – Needle in the Hay
Trying to stake out new territory, Lagwagon's singer Joey Cape formed Bad Astronaut in 2000 to explore a different sort of sound. Where Lagwagon focused on fast and sometimes thrashy melodic skate punk, Bad Astronaut was an outlet for more emotional alt-rock and indie-centric songs. The goal of this project was always to release records (and not worry about touring), and Bad Astronaut only ever played 4 live shows. Needle in the Hay comes off the band's debut album Acrophobe, released through Honest Don's Records, which was a subsidiary of Fat Wreck Chords designed to publish material that didn't fit the Fat Wreck bill.
The Living End – Bloody Mary
We close out our weekly playlist with this soulful and creeping song by Australian band The Living End. Bloody Mary is off their breakout eponymous debut album, which was released in 1998 through EMI's subsidiary in Australia, Modular Recordings. Bloody Mary, lyrically themed around the old-timey children's game, encapsulates the band's wide-ranging influences, from 50s rock n roll like Elvis Presley to rockabilly à la Stray Cats all the way to punk trailblazers like The Clash and Rancid. The Living End was very favorably critiqued for bringing fresh ideas to rock and roll, and bassist Scott Owen has famously made playing upright acoustic bass cool again.
OK that's it for this week guys. Let me know if you have tracks you want played, if you're a band who wants me to make them famous, or just send over a list of your darkest fears and/or deepest desires. Follow me on facebook and all that jazz. 'Til next week folks!