Howdy folks. Trump is a piece of shit, Steve Bannon is worse than Joseph Goebbels, Mike Pence is an anti-human rights vampire etc. etc. etc. Let's focus on the positive vibes of this week's #WWA playlist. I hope you can find some solace in the sweet and sour sounds of this week's diverse range of songs. Please keep the feedback coming, share with friends, and above all, enjoy.
Wipers – Over the Edge
We kick off the week with a loud, fuzzy rock n roll anthem from Portland punk trailblazers (ahhhhh see what I did there?!) Wipers. Formed in 1977, Wipers are often considered the first Pacific Northwest punk band, and would go own to influence not just local punk movements like riot grrrl, but also nationally acclaimed grunge bands like Nirvana, Melvins and Mudhoney. Kurt Cobain often cited Wipers as a major influence, and Nirvana covered a couple of their songs throughout the early 90s. Over the Edge is the first track off their 1983 album of the same name.
Strike Anywhere - Chalkline
Chalkline is an emotionally charged and blisteringly fast track from Richmond hardcore band Strike Anywhere. The song is off their debut album Change is a Sound, released in 2001 through Jade Tree records, and is a poignant statement about gender inequality (this, coupled with the album's first track "You're Fired," makes this quite appropriate given who we elected commander-of-pussy last week). Strike Anywhere has made a name for themselves through their musical style of catchy melodies and hardhitting, aggressive songwriting, as well as their strictly self-imposed devotion to sociopolitical causes, ranging from police brutality and women's rights to anti-capitalism and political corruption. Although they haven't released much new material, they still actively tour…go see them when you get a chance!
Guantanamo Baywatch - Barbacoa
Up next we have another band from Portland, OR, Guantanamo Baywatch. Barbacoa is a raucous surf instrumental off their 2012 full length
Chest Crawl
, released through indie label Dirtnap Records. Shimmering, atmospheric and hazy, this mirage of a song hooks you in from the first reverb-soaked distorted guitar chord. The rest of the album, including both instrumentals and vocal-driven tunes, is heavy on the dank surf runs heard here, while also incorporating more indie blues themes, reminiscent of contemporaries like Mac Demarco or Wavves.
By the way, Guantanamo Baywatch wins this week's "best band name" award.
Violent Femmes – Issues
Issues is the first single off of Violent Femmes' latest release, 2016's We Can Do Anything, their first studio album in 16 years. In addition to the band's core trio, this record features the self-described "Horns of Dilemma," instrumentation ranging from bass cajon to accordion to banjo and electric 12-string. Issues is a rambling, goofy and hook-driven track that embodies all the weirdness and stylistic diversity that has distinguished the Violent Femmes over their storied career. We were all happy to see the band make amends and get back together after some bitter infighting over the use of their hit 'Blister in the Sun' in a Wendy's commercial…Wendy's, for when you want something slightly better than McDonald's.
The Bouncing Souls – The BMX Song
The BMX Song is a crunchy and singsongy tune from NJ pogo punks The Bouncing Souls.
This track is off their 2
nd
LP,
Maniacal Laughter,
and showcases the Souls' light-hearted thematic content, bouncy feel and driving rhythms.
Maniacal Laughter
was produced by the legendary Thom Wilson, who has engineered and produced numerous acts including The Offspring, Face to Face, Dead Kennedys, Bad Religion and The Vandals. The Bouncing Souls have been consistently active since their inception in the late 80s, and released their 10
th
studio album,
Simplicity
, earlier this year.
IAM – Petit Frère
IAM is a hip hop group formed in 1989 in the coastal city of Marseilles, France. Short for 'Invasion Arrivée de Mars' (Invasion from Mars), they often employ the local vernacular 'Mars' in their songs to describe their homebase of Marseilles. Petit Frère is one of IAM's most successful singles, released in 1997 as part of their album L'École du Micro d'Argent. This was a starting point for future collaborations with some members of Wu-Tang Clan, and you can hear them sample C.R.E.A.M. at the beginning of the track. Petit frère deals with the dark realism that faces many non-White French people, topics that are characteristic to IAM's thematic style, such as street violence, racism, Islamophobia and censorship.
GWAR – Fishfuck
Fuckin' GWAR time. Punk meets heavy metal meets broadway musical meets latex. These are the things that GWAR is made of. If you haven't seen their live stage show, which involves (but is not limited to) being sprayed with various bodily fluids, the decapitation of existential threats to humanity (ranging from the Pope to Justin Bieber) and interplanetary battles, then you are not living. Fishfuck is a catchy little ditty the whole family can enjoy on the way to church on Sunday morning. This track is off their 1999 album
We Kill Everything.
Fun personal fact – (the first time) I lost my wedding ring was during a raucous GWAR show at the 930 Club; the fake semen, urine and blood just lubed it right off.
Link 80 – Verbal Kint


Verbal Kint is the 1
st
track from skacore band Link 80's debut full-length,
17 Reasons
, released in 1997 through Asian Man Records. Link 80 wrote songs chaotic in nature, relying heavily on a chugging rhythm section as a backdrop to earsplitting horns and shatteringly loud lead vocals.
Link 80 was well known for incorporating TV and film references within their music and, true to form, Verbal Kint is based on Kevin Spacey's character in the The Usual Suspects. Fun time video alert! They made a pretty shitty music video for this song, which you can view here:
https://www.youtube.com/watch?v=fYaC10ZQEfk
SCREW32 – Painless
Alongside so many other greats, including Rancid, Green Day and AFI, melodic hardcore outfit SCREW32 is part of the East Bay punk movement during the early 90s. Like their contemporaries, they got their start playing gigs at the music collective at 924 Gilman Street in Berkeley. SCREW32 created a sound influenced by both west coast punk and DC-style hardcore, centered around catchy melodies and refined lead guitar riffs, while maintaining a strict DIY ethic. Painless is a groove-driven track from the band's last album, Under the Influence of Bad People. Although the band broke up soon after the release of this LP in 1997, founding members Andrew Champion and Grant McIntire (vox and guitars, respectively) reformed the band with new members this year. Catch them today if you live in California, or in early 2017 when they go on tour!
The Datsuns – Harmonic Generator
Harmonic Generator is the single off New Zealand hard rockers The Datsuns' eponymous debut album. These Middle Earthers blend psychedelic rock-inspired sounds, evocative of acts like Wolfmother or Black Mountain, with a heavier four on the floor rhythm, complete with rambling guitar solos and call and response choruses.
We're thinking about you guys in the wake of those terrible earthquakes: hope that you and all your friends and family are safe and sound.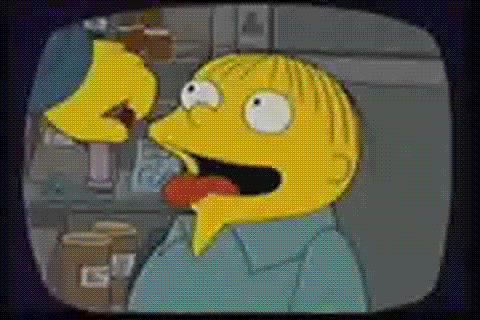 The Sidekicks – DMT
Like the powerful hallucinogenic drug its named after, DMT is a mend-bending and intense song. The raw emotion in lead singer Steve Ciolek's vocals reminds me of Rivers Cuomo, whereas the songwriting and instrumentation offer more depth and soul than you'd find in your average Weezer song.
Based in the inexhaustible college town of Columbus, OH, The Sidekicks have been consistently touring and putting out new material since banding together in the late 90s. DMT is off their 2012 release
Awkward Breeds
.
Fun technology note – these dudes still use Yahoo, which I guess is the vinyl of email providers?

Dead Boys – What Love Is
We end the week with the original sonic reducers, Dead Boys, and their not-so-romantic love anthem What Love Is (guys – do NOT include this track on your girl's Valentine Day mixtape). A bedrock of the early punk movement and frequent headliners at the famous CBGB club, Dead Boys went down as one of the rowdiest bands of the 70s, leaving a trail of chaos and violence wherever they went. After drummer Johnny Blitz was stabbed several times in the chest during a street fight, larger-than-life personality John Belushi filled in for him on drums. What Love Is comes off their 1st studio album, Yound Loud and Snotty, recorded at Electric Lady Studios in New York in 1977.
Thanks for listening guys. As always, keep tuning in every week for more great music and to show these often-neglected bands the love they deserve! Let me know if you have tracks you want played, or if you're a band who wants me to make them famous. KEEP FUCKING SHIT UP AND SHOW THE WORLD WE DON'T WANT AUTHORITARIAN WHITE SUPREMACIST BIGOTS IN OUR ELECTED OFFICES