Hello children of the web, and welcome to another toasty warm playlist from Wednesdays With Andrew. This week promises some fun little ditties and rehashed gifs; nothing less, nothing more than what you've come to expect from WWA. Music this week includes songs from Slothrust, Nation of Ulysses, The Lawrence Arms, None More Black, Patti Smith and more…go listen, and godspeed.

Annnnnd the web player link – https://play.spotify.com/user/agood1no/playlist/3uo4HsdFsm6cDfZPIBuBl1
Patti Smith – My Generation
We kick off the week with Patti Smith's slightly more NSFW version of The Who's classic tune, My Generation. Also known as the Punk Poet Laureate, Patti Smith is an eclectic artist who dabbles in a number of formats (songwriting, poetry and visual arts, to name a few) and her work would go on to inspire a future generation of songwriters. This song is off Smith's 1975 debut album, Horses, which would establish her as a prominent figure in New York's burgeoning punk scene. Horses quickly gained critical notoriety for creating a revolutionary sound, composed primarily of freeform, beat poetry and edgy garage rock song structures.
Nation of Ulysses - Ulythium
Ulythium is a fast descent into madness, and is courtesy of legendary DC post-punk noise rats Nation of Ulysses. This song is off the band's debut album,
13-Point Program to Destroy America,
released in 1991 through (you fucking guessed it) Ian Mackaye's Dischord Records. Ulythium highlights frontman Ian Svenonius' mad trumpet skills to complement the Nation's trademark chaotic and frenzied art rock sound. Current Affairs Alert – Slate recently published an interesting read on #pizzagate. IF YOU CLICK
THIS LINK
YOU'LL SEE WHY IT MADE SENSE TO PUT IT HERE, GAWD
None More Black – The Ratio of People to Cake
"Hmmm I wonder if Andrew is into New Jersey melodic hardcore" yea I fucking eat this shit up. None More Black is the project that vocalist/guitarist Jason Shevchuk started after leaving the (incredible) Kid Dynamite after their short-lived run. The Ratio of People to Cake is the third track off None More Black's first Fat Wreck Chords full-length,
File Under Black
.
Fun useless fact time! - while the band's name was inspired from the movie
This is Spinal Tap
, and this song is an homage to
Office Space
, many of the band's song titles are in fact references to Seinfeld episodes.
No Use for a Name – Until it's Gone
Up next we've got Until It's Gone, a sweetly apprehensive tune from San Jose sk8r bois No Use For a Name. This was the opening track for the band's 1993
Daily Grind
EP, which was the first project they did with Fat Wreck Chords. Following on the first two releases that came before,
Daily Grind
continued to solidify No Use's distinct sound, blending speedy and pop-laden melodic punk with some heavier, metal/thrash guitar influences. No Use For a Name has not played since 2012, after the sad and sudden passing of lead vocalist and guitarist Tony Sly.

Ty Segall Band – Tell Me What's Inside Your Heart
Tell Me What's Inside Your Heart is a sledgehammer tune from noisy garage folk hero, Ty Segall, and his friends. The track is off Slaughterhouse, which is the first and only album that fully credited Ty Segall's touring band. Like much of the rest of the album, Tell Me What's Inside Your Heart is unapologetically lo-fi and weird as shit, favoring fuzzed-up guitar licks and a cacophonous wall of sound. As of earlier this year Ty Segall has been backed up by The Muggers, consisting of old bandmates (like multi-instrumentalist Mikal Cronin) as well as some fresh new talent.
Pour Habit - Tomahawk
Can you tell that WWA is a big fan of Fat Wreck Chords bands? Tomahawk is a razor-sharp missile from Long Beach melodic hardcore outfit Pour Habit. Off their 2011 full-length, Got Your Back, this track highlights Pour Habit's signature sound; blisteringly fast, hard hitting, and with biting melody lines and metal-inspired guitar solos as featured centerpieces. Although these guys haven't put out any new material since Got Your Back, they still play regular shows and there's talk of them working on a 3rd album.
Dot Dash – Holly Garland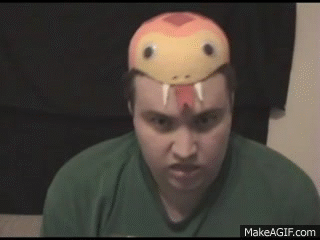 Holly Garland is a slippery little super tune from super group Dot Dash's latest album,
Searchlights
. While the band features members from pretty much every cool DC post-punk and hardcore band you can think of (including, but not limited to: Minor Threat, Youth Brigade, Government Issue and Julie Ocean), Dot Dash also represents a new chapter for the scene, a much-needed breath of fresh air. The album is at times harmonious and soothing, jarring and angst-y, and isn't afraid to explore everything in between.
Searchlights
is Dot Dash's 5
th
album in 5 years, all released through Canadian indie label The Beautiful Mu
sic…go check it out in its entirety here: dotdashdc.bandcamp.com
Slothrust – Rotten Pumpkin
Rotten Pumpkin is a track from one of my favorite new artists, Slothrust.
This song comes from their latest record,
Everyone Else,
which dropped just a few weeks back. This was a much-anticipated release after the critical success of their second album,
Of Course You Do
, and the gal and guys in Slothrust nailed it. From blues-inspired fuzzy garage to bubble-pop grunge and sludge-y doom rock, this album runs the gamut, and promises to have a little something for the whole family.
It is my humble opinion that Slothrust makes music with more balls than most other bands out there today, which is kinda funny given leading lady Leah Wellbaum's anatomical disposition. Oh shit, try saying "leading lady Leah" 3 times as fast as you can.
Tears For Fears – Head Over Heels
Aaaaawwwwwwww shit I love this song. Whether it's an awkward, hands-on-shoulders middle school slow dance or a shuddersomely dark and intense movie, Head Over Heels provides the perfect soundtrack. Editor's note – shuddersomely is not a word, fine whatever. English gentlemen Roland Orzabel and Curt Smith comprise the duo known as Tears For Fears, and they have been making fans swoon with their unique brand of synth pop since their genesis in 1981. Head Over Heels is off their sophomore full length, Songs from the Big Chair, which went 5x platinum and remains their best-selling album to date.
The
Lawrence Arms – Navigating the Windward Passage
Our penultimate selection this week comes from scruffy Chicago threesome, The Lawrence Arms. Navigating the Windward Passage is a sweeping melodic anthem, driving the user ever forward towards the culmination of a call-to-arms chorus. The track is off their 3
rd
album,
Apathy and Exhaustion
, which signaled the beginning of a long-lasting relationship with Fat Mike and his Fat Wreck Chords label.
The trio actually all met when they were in different Asian Man label bands, ultimately leading to the formation of Lawrence Arms in 1999.
Ruder Than You – Not Deaf Yet
We end the playlist with Not Deaf Yet, a silky smooth, sexy ska song from Philly outfit Ruder Than You. Off their sophomore record Horny for Ska, released in 1996 through Moon Ska Records, this tune features all the things you'd expect from Ruder Than You, including a robust horn section, some toastin' and light falsetto, and even a reference to getting a parking ticket. These guys actually met at Penn State in the late 80s, where they founded the band, before relocating to Philadelphia, Home of the Smeagles, in 1991.
Alright internet ninjas, that's it for this week's playlist. I guess you can go back into hibernation until next Wednesday when a new batch of jams becomes available. Keep tuning in, and spread the WWA gospel. If you're a band with good music, send me your shit. Until next week...