Howdy Wednesday warriors, and welcome to a very special Nicaraguan Air Force Day-themed playlist. Despite all the crazy shit going on in the world, I hope that you can at least take some time for yourselves; to stop and smell the roses, as they say. Appreciate the little things...like good punk rock tunes and
bashing fucking nazis
. Today we feature some heavy hitting WINNERS from the likes of Dinosaur Pile-Up, Rancid, Much the Same, Face to Face, and Thee Oh Sees. So, buckle up buckaroos, and let's get this party started.
And
here
is the web player link.
Knowledge knuggets comin' your way:
We kick off the playlist with Killboy Powerhead by Illinois punk trio, the Didjits. You've probably heard The Offspring's cover of this tune, featured on their 'smash' hit
Smash
. Ugh. Sorry for that. Sadly, bassist Doug Evans, known for his goofball antics and dedication to the live performance, passed away a few weeks ago.
Dinosaur Pile-Up was born out of the ashes of frontman Matt Bigland's previous band, Mother Vulpine. Based out of Leeds, these English rockers have created a biting and melodic sound that has won them a large global fanbase. Peninsula is one of the singles off their 2013 record,
Nature Nurture.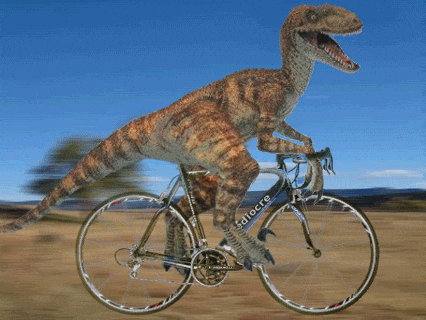 There are a few theories on the inspiration to Rancid's killer song, Maxwell Murder (GODDAMIT ANDREW, STOP WITH THE SHITTY PUNS.) I tend to think, based on the '999' reference, that they're singing about the bizarre murder case of
Maxwell Confait
. What I know for sure is that
...And Out Come the Wolves
is my all-time favorite Rancid album.
I love it when bands have their own tagline. Petrol Girls: Raging Feminist Post Hardcore from South East London. The band's double-dog-dare-you anthem Touch Me Again is off their latest rage-filled album,
Talk of Violence
, which was released in November 2016. Like their previous work, this album packs a hell of a punch.
Pack your bags, boys, we're going on a trip! The Dream is a (nearly) 7 minute lucid journey into the warped minds of San Fran psychedelic/garage rock band Thee Oh Sees. Where will you be when the acid kicks in...
A buddy asked for some Jello Biafra on this week's playlist. Ask unto me, and you shall receive. Jello (shots) is too good to only play one song, so I included a bonus 2nd track. YOU ARE FUCKING WELCOME.
Well, I for one think that Frankie Valli is pretty punk rock. I also just found out that he's still alive. I hope he was at least spared from watching Jersey Boys; that movie was the pits.
Quitters Never Win is the title track off Much the Same's debut full length. These Chicago dudes favor a style of speedy, melodic skate punk reminiscent of like-minded bands NOFX, Lagwagon and Pulley. Although they officially 'broke up' some years back, they have recently started playing shows again, and there's even talk of a new album? #pleasedon'tbeanalternativefact
Adam Goren, aka Atom and His Package, is likely one of the first artists that pops up in your head when you think of any combination of the words "electronice," "punk" and "music sequencer." The lyrics to the this track speak volumes of the irreverence and humor Atom liked to throw into his songs.
I think Keep Your Chin Up is a good way to end the week. This track is off Face to Face's latest Fat Wreck Chords release, 2016's
Protection
. These guys don't seem to slow down with age; the album is definitely worth a listen.
Alright kids, that's it. Be good this week. Keep resisting hatred and division, and I guess just do what you can to be nice to everyone you meet? (this of course excludes nazis...if they're a nazi, bash 'em) 'Til next week!