Cheerio Wednesday willows, and welcome to yet another installment of Wednesdays With Andrew. On today, a solemn day that we remember Jean (not -Luc) Picard's important
contributions
to the field of astronomy, we have a playlist that, dare I say it, is pretty outta-this-world. ::SHUDDER:: OK, moving on. Today we feature a ton of awesome songs, including tracks from some greats like Channel 3, Pixies, Dropkick Murphys, Tiger Army, Circle Jerks and more. Go LISTEN NOW
Annnnd of course
the web link
for all you heathens.
We kick off the week in (typical) blistering fashion, with skacore legends Capdown and their track Faith No More. Originally monikered Soap, these boys from Milton Keynes, England decided to change the band name in order to better reflect their political attitudes (Capdown being short for Capitalist Downfall). Perfectly blending punk/hardcore tempos and attitude with more easy-on-the-ears elements borrowed from ska, dub and drum and bass, Capdown promises to be a crowd pleaser for listeners of all tastes. Faith No More is the opening tune off their sophomore LP,
Pound for the Sound
, which was one of the most worn-out CDs I had in high school.
Maaaaan I TOLD you I was gonna be playing a lot of songs off 88 Fingers Louie's recently released album,
Thank You For Being A Friend
.
Enjoy Meds, featuring some deft riffs from lead guitarist Mr. Precision over the steady, soulful vibes we've come to expect from these guys.
Well, once again it has been brought to my attention that I have been neglecting wonderful talent..this time in the form of seminal indie noise pop band Pixies. And once again I have kept good on my word to rectify the issue. This week's playlist contains not one, but two tracks off these Boston maniacs' latest album, 2016's
Head Carrier
. Although it is a bit weird to listen to the Pixies without the wonderful Kim Deal, all in all the album is a very refreshing and consistent listen. The title track oozes with that rudimentary, deeply original and thoughtful Pixies sound, while Baal's Back hints at a more aggressive, biting approach...and which gives a distinct impression that songwriter "Jack" Black Francis was listening to a lot of AC/DC while writing the tune.
Speaking of cool bands from Boston...Worker's Song is a laborious and upbeat call to arms from those pesky lads of Dropkick Murphys. This song if off their 2003 album
Blackout
, their third record to feature current lead singer Al Barr, who joined after original vocalist Mike McColgan left the band. As can only be expected from these crazy Celts,
Blackout'
s credited instrumentation features some gaelic flare, including the bagpipes and the bodhran.
Not That It Matters is the brand-spanking-new single from SoCal old timers Channel 3. While retaining the snottiness, speed and grit that defined their seminal sound during the 80s, Not That It Matters also reflects a new direction for the band, showcasing some forward-thinking and mature songwriting from original band members Mike Magrann and Kimm Gardner. This tune is the second teaser single in anticipation of their upcoming August 18th release of
Put 'Em Up
, an album produced by Jay Lansford (think Agent Orange) and which will mark the first original-content LP from the band in 15 years!
Go check out the first single, The God That You Deserve,
here
...it's an awesome track.
Alright, pack up your chewin' tobacco and lasso up a comfy seat..featured next is a psycho cowboy ballad from one of the most esteemed names in the psychobilly genre, Tiger Army. Reigned by vocalist/guitarist/songwriter Nick 13, who is the only original founding member, Tiger Army has been going strong since their first show at the infamous 924 Gilman venue in 1996. Outlaw Heart was featured on their debut, self-titled full-length, which was released through Tim Armstrong's Hellcat Records.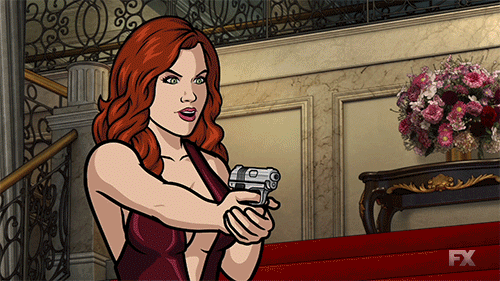 We will close out the week with the pummeling sounds of Living for Life, courtesy of Venice Beach crossover thrash band Suicidal Tendencies. This song is off their latest release,
World Gone Mad
, which dropped in 2016 and marks their 12th (and possibly last) studio album. Not surprisingly, given the incredibly high personnel turnover that ST has been through over the years (vocalist Mike Muir is the only remaining original member of the band), the album features some new players...not least of all ex-Slayer drummer Dave Lombardo, whose presence is palpable throughout the track.
Hooookaaaay, that's enough fun for one Wednesday. You better have enjoyed all the tunes, otherwise cooome on. As usual, send me your thoughts, feedback, gif suggestions, candy, music ideas, candy, etc. L8rg8r