Happy national hangover day, you filthy Wednesday warriors, and welcome to the 50th (!) installment of WWA. Kinda hard to believe it has been almost a full year since the inception of this weird and redundant sonic experiment. We've got buckets of awesome songs to celebrate our golden anniversary, including tracks from bands like Vandals, 88 Fingers Louie, Dizzee Rascal, Strike Anywhere, Propagandhi and more.
ONWARDS..
Annnnd here's the
web player link
for all you dinkle donks.
We kick off our patriotic playlist with a salute to the red, white and blue...in the form of Propagandhi's stellar track Stick the Fucking Flag Up Your Goddam Ass, You Sonofabitch. These restless and riotous Canucks channel their political discontent through blazing guitars and screamy vocals, supported by a pounding, fast-as-fuck, four-on-the-floor rhythm section. This catchy little ditty is off Propagandhi's oft-revered 1993 album,
How to Clean Everything
, which is probably one of the most-listened-to records in my personal collection.
Gaaaah I have been so fucking excited for the resurrection of one of Chicago's finest punk contributors, the brilliant 88 Fingers Louie. A mere 18 years after their last original release (the 1999 split EP with Kid Dynamite), the band dropped their newest album, Thank You for Being a Friend, late last week. I have listened to the album a few times already, and I gotta say, it sounds A LOT like 88 Fingers Louie. Keeping their core around soulful and melancholy melodies and harmonies, heavy bass lines underlying thick guitar tones, and front-and-center tom-heavy drums, this whole LP sounds like the band of yore. Today we're only including the first single from the record, Advice Column, but worry not...we'll be throwing on a bunch of material from the album in the coming weeks.
Brake Lights is a staggeringly potent track off pop punk quartet The Bombpops' latest album
Fear of Missing Out,
released earlier this year through Fat Wreck Chords. Pulling heavily from 90s era skate punk bands like No Use for a Name, Green Day, Tsunami Bomb and the like, The Bombpops are wont to create highly produced, melody-driven tunes that rely on the use of grungy guitar tones, power chords, fast rhythms and keeps-you-on-your-toes song arrangements. The band was formed in San Diego in 2007 by co-frontwomen Jen Razavi and Poli van Dam, and have cultivated a large cult following on the west coast.
Cheeky Londoner Dizzee Rascal serves up our next tune, Dream. An early pioneer of London's grime scene, which incorporates elements of electronica, ragga jungle and UK garage, Dizzee broke out in the early 2000s with his critically acclaimed debut album, Boy in Da Corner, and is still an important fixture in the scene today. True to form, in this song he tackles important subject matter through his characteristic cheerful beats and sanguine lyrical style.
YAAASSS, give me more of that good old-fashioned Swedish garage punk. I Don't Wanna Go To The USA is a rockin' travel agency jingle from Stockholm band/ex-Village People reenactors, The Baboon Show. Off their 2010 album Punk Rock Harbour (which, yes, features plenty of cowbell), this song encapsulates all the decadent glam and punk rock attitude that permeates throughout everything these Baboons touch.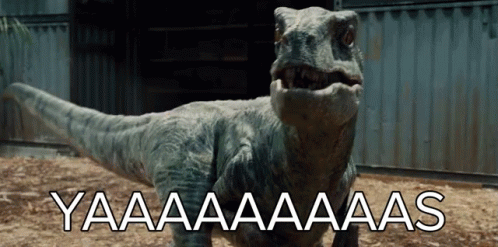 Next up we have a couple of pop-infused songs from those NYC indie rockers The Drums. Blood Under My Belt is the first single off their latest album, 2017's Abysmal Thoughts. Riddled with sun-drenched surf guitar riffs and layered, reverb melodies, the song is rooted by its punchy rhythm section. This latest album was The Drums' first release through ANTI-, a sub of Epitaph Records. In honor of happier days and more patriotic times, I'm also including their hit song Let's Go Surfing, which was part of their breakthrough, eponymous debut studio album. It is my firm belief that at this very moment, Obama is riding the waves, a sic semper tyrannis flag rippling in the wind with a Camel 99 slowly burning in his mouth. Godspeed, Mr. President.
We close out today's playlist with Sunset on 32nd Street, a rousing anthem from melodic hardcore band Strike Anywhere. A staple in Richmond's vibrant punk scene, Strike Anywhere has been putting out blistering political statements and head banging tunes since 1999. This track is off their debut album, Change is a Sound, released in 2001 through Jade Tree records. Scuttlebutt on the street is these bold Antifas are currently working on their 5th studio album, which is slated to drop later this year.
Alright, time to crawl back into bed. Hope you guys had fun blowing shit up to the soothing sounds of punk rock, and remember to tune in next week for more playlist high jinks. Comportez-vous mal, les mecs.