Welcome to the latest episode of Wednesdays With Andrew, your weekly overdose of punk (and punkish!) rock.
Now, because we're sooooo close to St. Paddy's Day, I have decided to feature....hahah no just kidding, go away, I'm not doing a Dropkick Murphys only playlist or something stupid like that. Just a normal Wednesday here, folks.
This week's playlist is pretty much the sonic equivalent of a kick in the nuts. We have some heavy hitting tunes from great bands like Direct Hit!, Union 13, Adolescents, The Messthetics, Voice of Addiction and more...so, what are you waiting for, go listen, NOW:
Liner notes:
Spotify playlist
Tracklist
1

Kids of the blackhole

by

Adolescents

2

Paid in Brains

by

Direct Hit!

3

Buscando la verdad

by

Union 13

4

Serpent tongue

by

The Messthetics

5

Venom

by

Khiis

6

Wrecking Ball

by

Voice of Addiction

7

Cement Sidewalk

by

Pridebowl

8

Just Can't Get Enough

by

By Divine Right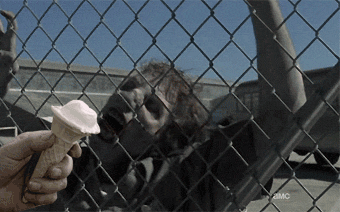 If you dug that track Venom from Khiis, check out everything else they have done to date, here. This is straight up, ripping hardcore outta Oakland. Soooooo good.
For all my DC and DCish people, if you feel so inclined, buy tickets to see The Messthetics and Ex Hex rock 930 Club on May 10...it'll be fun!
Here's the video for the Direct Hit! song, Paid in Brains...anyone else think this sounds a bit like Rocket from the Crypt? That's very high praise, by the way
Although Pridebowl is sadly no more, you can still get your fill of lead man Aaron Goulding with his new(ish) band, Setbacks. Go to their
facebook page
and say huuuulllloooo
I smell a theme here....AND BRRRRRAAAAIIINNNNSSS...i mean ice cream...
That's it, Andrew out, catch ya next Wednesday!