Hey there Wednesday warriors, and happy Burns Day! If you came here looking to drown your doubts and sorrows for the world's future with some funky lil punk ditties...well you done good. We got a rowdy lineup today, ranging from old fart tunes like Wasted Youth and Sex Pistols to more recent (-ish in most cases) releases from NOFX, Pulley, Strung Out, Saint Motel and more. Without further ado let's get crackin' on this playlist.
Oh...and thanks for tuning in to our Silver Jubilee (25 episodes, not years..) of Wednesdays With Andrew!
The web player link here
And, as always, a couple unsolicited thoughts on this list:
No Equalizer is off Down By Law's 5th album, Last of the Sharpshooters, which is also the last album they released through Epitaph before moving to another label. Name of the game time - Down By Law derived their name from the 1986 black and white indie film of the same title.
Wasted Youth (ak
a LA's Wasted Youth) was part of the LA hardcore scene during the 80s, alongside other greats like Circle Jerks, T.S.O.L. and Black Flag. Problem Child is the 2nd track off their debut album, Reagan's In: a 10-song record that clocks in at just under 15 minutes long.
Full Of It is the title track from Portland, OR rockers Summer Cannibals' latest full-length. Delivering sugary melodies and blaring guitar riffs on top of a moody bass motif, this song reflects the rockin' yet intricate material that's found throughout the whole album. Go give it a listen!
Runaway is one of the most addictively poppy skate punk tracks ever written. But it still retains that speedy, punch-in-the-balls sound we've come to love from our Epitaph bands.
Daydream/Wetdream/Nightmare is a meandering, glam ballad off Saint Motel's first effort, Voyeur. Based in Los Angeles, this indie prog foursome is gaining a lot of traction across the country. They released their second full-length, saintmotelevision, in late 2016 as a follow-up to their successful My Type EP.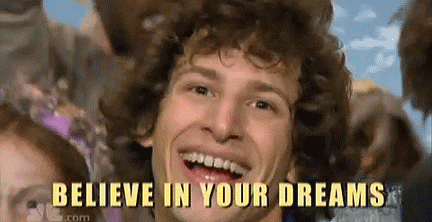 Featuring some old and new from NOFX today. The first track is a deeply personal tune from their latest (13th!) studio album; a sort of lyrical patricide of Fat Mike's dad, delivered posthumously. The next is off one of my all-time favorite albums, 1992's
White Trash, Two Heebs and a Bean.
Boston duo Dresden Dolls have been having fun doing their dark cabaret thing since 2000. My Alcoholic Friends may be one of their most recognizable tunes. Wasn't it in an Apple commercial or something?
I mean what can I say about the Sex Pistols? Everyone knows 'em and loves 'em. And their solitary Never Mind the Bollocks... album.Fun (-ish) fact: I went as Sid Vicious for Halloween and at least a handful of people got it.
We end our playlist with The crippity Cramps and their horror dirge I Can't Hardly Stand It. Frequent visitors of CBGB during the 70s, The Cramps honed their rockabilly chops in the punk scene and became a forerunner, and inspiration, for the psychobilly movement. Leading couple Lux Interior and Poison Ivy formed the core of the band, and incorporated b-rate horror/sci-fi elements and references wherever they could. Suffice it to say, always an interesting listen.
Alright guys, I am out. Until next week!