Helllllllooooo Wednesday warriors, and welcome to this week's installment of WWA. Hope you're all enjoying this Wednesday, and a special Constitution Day shout-out to all my listeners in Kazakhstan. This past week has been great for punk rock, and good music in general, and we'll be showcasing brand spankin' new tunes from Propagandhi, Gogol Bordello, Wavves and Queens of the Stone Age. Will also have plenty of oldies but goodies from some of the greats, including Black Flag, 98 Mute, Strung Out, and more.
You may notice I am using a new music streaming service,
Soundsgood
. I am still building out all my playlists on Spotify, but Soundsgood will allow you to stream from whatever service you prefer (Apple Music, Soundcloud, Youtube, Napster (what!?), Deezer, etc). Let me know your thoughts or feedback on this, as I am excited to give you punks more listening options.
Without further ado, let's get crackin'
Annnnd here's the
web player link
for all you webheads.
Alright alright alright....kicking off the middle of the week with Propagandhi's new single, Failed Imagineer, part of the upcoming
Victory Lap
album which is scheduled to drop at the end of September (the 29th to be exact). Although Propagandhi has matured and honed their art, sonically and thematically, throughout the years, you'd be kidding yourselves if you thought they had completely rid themselves of the snotty-nosed punk attitude of their early
How to Clean Everything/Less Talk, More Rock
years. This should be evident right as the track hits with bassist Todd "The Rod" Kowalski doing his best Paul Stanley impersonation, half-laughing, half-screeching "we're gonna have a rock n roll party tonight" Will there be a lot of technical, metal-inspired guitar riffs? Sure. Double bass and complex, layered rhythms? Yeah you betchya. But Propagandhi will still be bringing a lot of that skate punk energy, and working around melodically-centered hooks to keep all us old fans in the fold.
Victory Lap
will be their first full-length record in over 5 years, and the first with new guitarist Sulynn Hago.
Daisy is a sea-sickness-inducing song from Wavves' latest album,
You're Welcome,
which dropped earlier this year. See, I told you this playlist was gonna be chock full of good new shit! True to form, Daisy incorporates that unmistakable Wavves' surf guitar sound and those over-the-top reverb vocals, supplied by singer-songwriter Nathan Williams.
You're Welcome
is now the 6th (critically acclaimed) studio album from these west coast beach rats, quite a feat considering they were only formally inducted into the rock scene back in 2008.
Up next is the (non-legally-binding) last will and testament of San Francisco dudes Dead To Me. I Wanna Die in Los Angeles is a rockin' track from the ex-One Man Army lead man Jack Dalrymple, and his merry band of men, and is part of a 3-song EP of the same name released in 2016.
These days you can't seem to escape the term 'Alternative Country'. Which is fine and all, though I gotta say pretty much everything in my life to this point could be described as alternative fucking country. Although this musical movement has been around for a long time now, it is good to see a more mainstream rejection of the atrocity that is pop country; and on the other side of the coin, it's always healthy to try out new genres and learn to appreciate different types of (good) songwriting. Timebomb, courtesy of Dallas ensemble Old 97s, is a pounding and catchy Americana ballad, full of twang and soul. Old 97s, alongside contemporaries like Uncle Tulepo and Drive-By Truckers, are widely considered to be one of the pioneering forces behind the 90s alt-country movement.
Alright let's shift into a slightly higher gear here with a Strung Out tune from their third album,
Twisted by Design
, which was originally released in 1998 through Fat Wreck Chords. This record marked a new era for the California quintet, keeping the speed, energy and pop glaze of their previous releases while doubling down on showing off their technical prowess. Alongside contemporaries like Belvedere and Lagwagon (and playlist neighbor Propagandhi), Strung Out is one of the main forces in the punk scene eschewing the 'keep it simple stupid' punk rock mentality, preferring instead to write more complex and multi-layered compositions.
Queens of the Stone Age has fucking done it again, with the release last week of their seventh studio album
Villains
. Although the album is still painfully poetic and full of dark imagery, it does seem a bit lighter and more upbeat than their previous LP ...
Like Clockwork.
The Evil Has Landed was the second teaser single for
Villains
, whetting our appetites with trademark Josh Homme vocal harmonies and crunchy guitars, not to mention a sped-up,
Era Vulgaris
-esqu ending section, a couple weeks prior to last Friday's full release. If you haven't listened to this record in its entirety several times by now, you got to get on it. Like now.
Well let's keep it in the family. Up next is Die On A Rope, one of my favorite tunes off The Distillers' curtain-closing (read: last) album,
Coral Fang
. Led by the indomitable and abominable Brody Dalle, The Distillers had a few really good albums in their relatively short-lived career.
Coral Fang
was released in 2003, less than a year after the very public and bitter divorce between Dalle and Rancid's Tim Armstrong, supposedly after Armstrong spotted Dalle making out with (current husband and baby daddy) Josh Homme...wait wait wait, is this a fucking music blog or a grocery store check out tabloid. Moving on...
Last week we blasted a tune from one of my all-time favorite bands during high school, punk powerhouse Uncommonmenfrommars. After the band broke up in 2013, brothers Trint and (self-styled) Shit Ed started working on separate projects. Evil Seed is a song off the latter's new act, Not Scientists, which also includes UMFM bassist Big Jim. Off their sophomore effort,
Leave Stickers on Our Graves
, the track features pretty guitar riffs, edgy melody lines and a heavily syncopated rhythm section.
Black Flag! TV Party!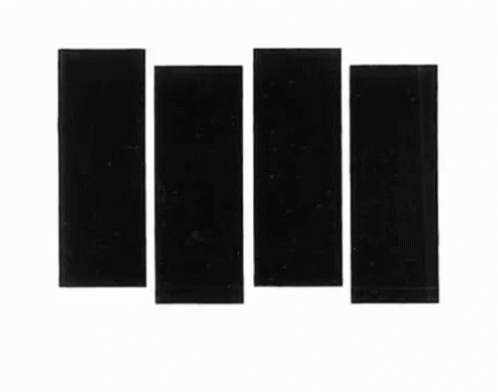 Last Friday was a huge win for good music. New QoTSA, new Gogol. We're gonna close the week with Did It All, which is the opening track for Gogol Bordello's brand new release,
Seekers and Finders.
The song is an appropriate introduction to the album, taking no prisoners throughout its sonic rampage. It starts off as a hard-hitting, fast as hell anthem before eventually devolving into a wanton groove, completely embodying the hedonistic feel of the wanderlust crew that makes up Gogol Bordello.
OK, that's a wrap peep hole. Let's shut this rock n roll party down!