Howdy there ladies and fellas! Happy Iranian Day for Doctors, and welcome to the latest installment of Wednesdays With Andrew. This marks the first full write up in a couple weeks, so let me formally welcome you back to the mix. And what a mix it is. This week we got Rancid. We got Ramones. We got Big B, T.S.O.L., This is a Standoff and much more. So, without further ado, GO FUCKING LISTEN TO THE PLAYLIST
Oh, and the
web player link
for all you webels.
Oh. Hellz. Yes. Spotify just added my favorite album from (DC-born) French punk rockers Uncommonmenfrommars, 2001's
Vote For Me
. We'll go ahead and kick off the week with this piece of sliced gold...Tatoo is a hard-hitting (yet cheery sounding) rebuke of all things intolerant and evil. I would also rank it as being in the Top 5 Ringtones of All Time list. If you haven't had the chance to listen to this album in its entirety, go check it out, NOW. My buds and I would go see these guys play every time they came to our town on tour; they killed it live, and they are super chill dudes to boot.
Track Fast is a fast track off Rancid's
Trouble Maker
, released earlier this summer. The opening song off what marks the seminal punk band's 9th studio album, to me it's reminiscent of the
Life Won't Wait/2000
era for the group. It's the sonic equivalent of a train that's gone off the rails, incorporating pounding rhythms and affronting, twangy guitar licks. Since the song clocks in at under a minute (and that is NOT enough Rancid for one sitting), I am throwing in Junkie Man, which is off one of my personal favorite albums, ...And
Out Come the Wolves
.
This next one goes out to my own little Cuban hottie. Havana Affair is a glazed donut of a song from trailblazing punk band Ramones. Off their debut self-titled album (released all the way back in 1976!), the song features everything you'd expect from these Queens rockers: simple song structure built around 4 power chords, punctuated by sharp syncopated breaks, and sugary melodies courtesy of Joey Ramone. Although all four original members of the band have died, its hard to imagine that their music or impact will ever be forgotten.
Graveyards is a melodic shotgun blast from Canadian outfit This Is A Standoff. Blending complex guitar lines and rhythms, borrowed from 80s thrash metal bands like Megadeth and Slayer, with the raw energy and speed of the 90s skate punk movement, This Is A Standoff provides an aural smorgsaborg, rife with interesting things to listen out for. Do those pop-laden yet piercing vocals sound familiar at all? The band was formed in 2007 by Steve Rawles, founding guitarist/vocalist of cult favorite, melodic skate band Belvedere. Speaking of fucking Belvedere, DID YOU KNOW - that band is still very much active, having released a new album last year (
The Revenge of the Fifth
) on Bird Attack Records, and still actively touring. See them next time they swing by your local watering hole!
OK I think it's time to inject some zen vibes on this week's journey. Next up is a chill track from Las Vegas-based wordsmith Big B. Part of the original line-up of OPM, Big B struck out on a solo career in the early 2000s. Here Comes the Lightning is off his 2013 LP,
Fool's Gold
...this album features a lot of cool collaborations, including songs that feature Slightly Stoopid and Dirty Heads.
People! Places! OK, for this next track I gotta give a big ups to dude man Yvann. He showed me this song Monolith last week, and I am really digging the moody, neo-post-punk vibes. This was the cardinal track off the self-titled, debut studio album released in 2012 by Stockholm-based noise act Holograms. The whole album has an oppressive timbre, featuring synth-heavy hooks, straightforward four-on-flour bass drum and distorted amelodic vocals.
If you dig this track, go check out their brand spankin' new latest full-length release,
Surrender,
out now! Goonies-loving band Slick Shoes, hailing from the deserts of southern California, have been playing fast skate punk since their inception in 1994. Father Son Picnic is off their first EP
Rusty
, and the band uses it to show some teeth, focusing less on a single pop hook and more on the overall rock n roll feel of the song. Side note: some things simply don't change...when I checked Slick Shoes' Facebook page this week, looks like they're still touring with MxPx!
Our penultimate selection for this week is T.S.O.L.'s soothing ode, Flowers By the Door. This song was part of their 1984 album
Change Today?;
aptly titled, as the record was released after founding vocalist Jack Grisham left the band. Indeed,
Change Today?
marked the first album with Danzig-sounding motherfucker Joe Wood on singing duties, while the band's sound also drifted away from their early hardcore influences and more into the realm or art and goth rock sounds.
Jack is back at the helm, and the reunited gang released a new record,
The Trigger Complex
, earlier this year.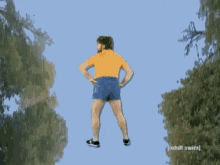 We'll close out the week's playlist with a punch to the head, PEARS' combative track Victim To Be. Off their first studio album,
Go To Prison
, the song encapsulates these Louisianians' brake-and-go style of speedy, catchy hardcore. Speaking of victims and punches to heads, here's a quick concussion update: I am still showing symptoms, like concentration difficulties, headaches, dizziness...but all in all, things are going pretty well and I have been able to avoid being attacked since!
Okie dokie, annie oakley, that is a wrap. Thanks for tuning in, warriors, and be sure to come back next Wednesday for your weekly fill of good, punk(ish) rock.
Portez-vous bien et comportez-vous mal!