Hey there happy humans, and welcome to this week's episode of Wednesdays with Andrew...or should I say Wednesdays with Steve? This week we are gonna try something new...guest blogger! I hope to sprinkle in some guest playlists and write-ups here and there, in an effort to diversify and give voice to other genres that we don't typically explore on this blog. This week's a doozie as Steve takes us into the polarizing world of emo/screamo/insert.word.here-core. Although I have never been an ardent fan of a lot of the bands in this scene, I can still hear a lot of similar influences and kindred spirits. Indeed, many of the bands I love and play on this blog, have been cited as influencers or contemporaries of many of the bands below...ranging from Fugazi to Lifetime to AFI to At The Drive-In and beyond.
So without further ado, take it away DJ Steve..
...and the web player link- https://play.spotify.com/user/1259432429/playlist/24ao7249stoGEDwm08LQdk
Greeley Estates - Angela Lansbury Keeps Guys like You off the Street
We start off this emotional journey with one of the first bands to inspire my music taste in the early 2000's. It was my first Warped Tour and my friend and I arrived a bit early. We wound up at a small stage in the front row to see Greeley Estates perform their set. All I remember is Ryan Zimmerman's beautiful sweaty hair drowning his face when he came over, bent down, and screamed right at me. My life was forever changed. Greeley Estates released 5 studio albums, ranging from emo to metalcore, but Angela Lansbury will always hold a special place in my heart for kicking off my interest in hardcore emo.
Bayside - Don't Call Me Peanut
Bayside has always been a staple in the emo world, best known for their whirlwind of a song "Devotions and Desires," with its devastating lyrics and moody melody. "Don't Call Me Peanut" is a piece that showcases some of their best qualities. A song full of quotable one-liner lyrics to decorate high school notebook covers everywhere and soothing vocals that make you almost wish the song was happy. Bayside is still kicking and recently released their 6th studio album
Vacancy
.
Saosin - They Perch on Their Stilts
Ah Saosin. A band with some lineup changes during its early years when Cove Rebel replaced Anthony Green who left to create Circa Survive. Whether you're team Cove or Anthony, Saosin stands as a fierce contender for one of the greats after the success of their first EP,
Translating the Name
. Myspace exploded with praise for the 5 song EP and Saosin was born into emo fame. Great breakdown and unique vocals, what more could you ask for as an angsty teen?
The Used - Take it Away
I still swoon over Bert McCracken and wish he would come to my home and sing "Blue and Yellow," as I drift off to sleep. The Used became quite popular in the 2000s with hits like "All That I've Got" and "I Caught Fire" from their second studio album
In Love and Death
. By the mid 2000's, emo music had grown a solid foundation in the rock/alternative scene, and started to be taken seriously with music videos that frequented MTV and VH1. The Used was one of the bands that popped up into this success and slowly faded over their next studio album releases along with the fall of emo in mainstream in the 2010s. The Used is currently on a 15-year anniversary tour, playing both their self-titled debut album and
In Love and Death
over a two night concert event in each city.
Matchbook Romance - My Eyes Burn
"My Eyes Burn" is your quintessential emo song. Whiny vocals, thin emotional lyrics, and a basic melody meant to imitate pain. So of course I loved it. Listening back I almost winced in embarrassment, but it was a part of my teen years. Who isn't embarrassed by at least a thing or two you did when you were 16?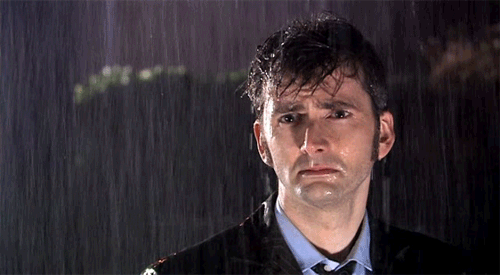 Fear Before the March of Flames - Hey Kid, I'm A Computer. Stop All The Downloading
Fear Before the March of Flames was one of those hardcore screamo bands that you listen to when you just wanted everyone and everything to fall apart. I distinctly remember a large portion of the emo community would try and one up each other by comparing how hardcore your music was verse someone else. Basically a musical dick measuring contest. Despite that, the raw emotion and relentless riffs were great to jam to down the Ohio highway.
Mayday Parade - If You Wanted a Song Written About You
The rise of mainstream emo led to new pop emo bands in the the late 2000's such as Fall Out Boy, The Academy Is…, and Panic! At the Disco. Mayday Parade had some of my favorite lyrics that spoke to me the most, and I appreciated their pop influence while also sticking with emo roots. This song particularly was clever during the second bridge where a relationship is metaphorically veiled as singing a song with a partner. Of course I cried to this when my love interests fail…and maybe still do to this day.
Senses Fail - NJ Falls into the Atlantic
When lead singer of Senses Fail Buddy Nielson came out as having problems determining his sexual identity, I started to realize why I loved this band so much growing up. I always felt like the music had a way of expressing exactly how I felt, and Buddy's voice just emulates pain that I sometimes experienced going through my own journey of coming out. Senses Fail became more metal as they released more albums, but
When it Enfolds You
is a classic album with feeling.
Horse the Band - Murder
Nintendocore is hilarious and I love it. Horse the Band made an entire album about pizza. Their songs always pulled my nerdy gaming strings and I still end up smiling when I listen to their songs. "Murder" particularly has a great breakdown that feels like a hardcore two step while throwing down on a Nintendo conti. It's just great all around.
Brand New - I Am a Nightmare
You can't talk about emo music without mentioning Brand New. Their lyrics are unapologetic, and Jesse Lacey knows how to hit hard.
Seventy Times Seven
was a staple in my emo years, and I can still write out every lyric from second album
Deja Entendu
, widely regarded as one of the most important and impactful emo albums of the decade. Rumor is the band is breaking up in the coming year or so, but they are still releasing tracks like this new song which beckons back to their older music.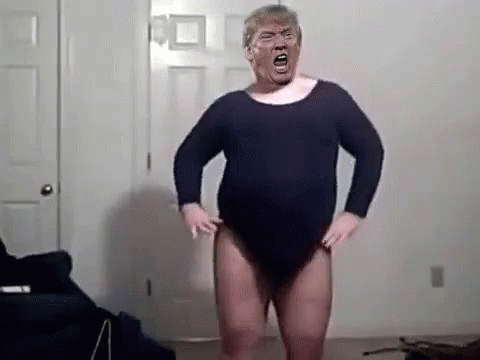 Underøath - A Moment Suspended in Time
Underøath is my number one go to when asked to describe 2000s emo or the music I listened to in high school. Lead singers Aaron Gillespie and Spencer Chamberlain play an awesome game of back and forth throughout songs, with Aaron's melodic voice softening the blows from Spencer's heartfelt screams. Underøath's fifth album
Define the Great Line
was leaked months early through bittorrent, and it played beautifully with "A Moment Suspended in Time" being a perfect fit for the second to last song on the album. Unfortunately, the band reordered the songs from the leaked version to the actual album, and I suspect this was to add differences between the two. As a result, "A Moment…" was ordered up second even though it plays like a penultimate tribute to the album. Therefore, I made it the penultimate track of my playlist. It's awesome when an album reads like a book, and this song is a beautiful climax that was ordered wrong most likely because of a leaked version.
Taking Back Sunday - I'll Find a Way to Make it What You Want
We end our journey with a mellow stroll through the final song of Taking Back Sunday's new album
Tidal Wave
. It's great to know that some of the bands emo kids grew up with are still making incredible music, and TBS is a band that showcases their evolution with each new album released. Their latest album speaks more hopeful than their first,
Tell All Your Friends
, but whether I'm rocking out to "You're So Last Summer" or romancing with "My Blue Heaven," this band isn't slowing anytime soon. Check out the dates for their current tour, and remember… The emo movement lives on!
Alright weepers and whiners, that's a wrap. HUGE SHOUT OUT to my main man Steve for putting together this thoughtful and fun playlist for us to rock out to this week. I think my personal favorite was Murder by Horse the Band, but I got to say I was also very pleasantly surprised by the Brand New and Taking Back Sunday tracks. As always, keep tuning in on Wednesdays, tell your friends (or your enemies), and let's make music great again.