Guys, welcome to our
10th
episode, which is a fun and somewhat surprising little milestone for us. I actually didn't think we'd last this long – it doesn't help that I am running out of words. God how long can I keep this going. This week we have some great tunes on deck, from pop-laden ska sing-alongs to 90s melodic skate punk and heavy hitting hardcore anthems. Hoooold on to your butts, and let's kick this thing off.
Web player link – https://play.spotify.com/user/agood1no/playlist/0D2qlTnRs11q0Dwtl0aqFj
Los Kung Fu Monkeys – Take a Look
Esta canción es de puta madre! Let's kick today off with Take a Look, the second track off Tijuana-based ska punkers Los Kung Fu Monkeys' debut album, Rebuild the World, released in 2000 off the now-defunct One Shot Records label. Artfully blending music clearly rooted in ska, hardcore and punk, LKFM plays hard, fast and rowdy. Blistering speed and unrelenting energy are staples in both their albums and at live shows. Years of commitment to touring and writing material have given Los Kung Fu Monkeys a well-deserved and diverse global fanbase.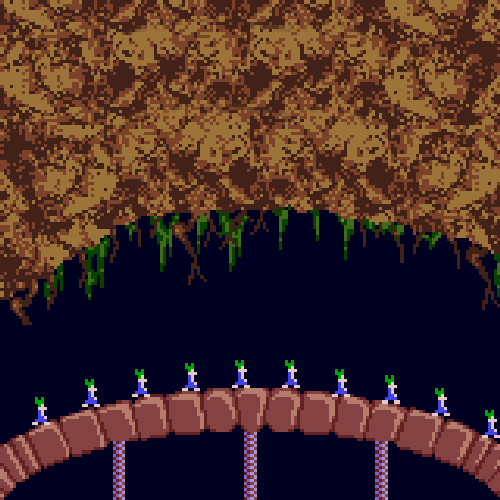 Belvedere - Lemmings
Lemmings is off Canadian skate punk Belvedere's debut album,
Because No One Stopped Us
.
Distinguished by their breakneck speeds and melodic pop-punk style of songwriting, Belvedere incorporates all the things you'd expect from a 90s punk band, while also injecting some thrash and metal influences. Joyfully sarcastic and tackling a diverse array of topics, from tv talkshows to government fiduciary policy, the dudes of Belvedere have plenty to say.
OH lemmings are fucked, lemmings are dumb and I wanna be one right now.
Tenement – The Strangest Couple in Love
Hailing from the state of Wisconsin (famous for making murderers and their proud tradition of squashing worker strikes), cheeseheads Tenement draw from strong rock n roll and garage punk roots, while also infusing their own organic and forward-thinking sounds. The Strangest Couple in Love is a hook-driven ditty, which isn't afraid to break conventional song structure or rhythms, ensuring you stay on the edge of your seat the whole way through. This track is off their 2016 eponymous release. Now go fucking see if Tenement is stopping at your town on their upcoming tour!
The Flipsides – The Best of Times
Now we come to The Flipsides and their infectiously poppy tune The Best of Times. Showcasing their wide range of influences, from 60s RnB to post-grunge, this song reflects a refined sound, with thoughtful melodies created around rhythm-driven hooks. Although they have appeared on a number of compilation albums, The Flipsides only released a single album, Clever One, through Fat Mike's all-grrrl imprint, Pink and Black Records.
Dropkick Murphys – Finnegan's Wake
Whether it's baseball fan rallying songs, soundtracks for Boston mafioso movies, background noise for a bar fight or impromptu St. Paddy's dance party, Dropkick Murphys is ALWAYS the go-to rowdy Irish punk band. Hailing from New England (surprise), these Celtic drunkies have been filling this niche since they formed in 1996. This song is their cover of the traditional Irish comical ballad Finnegan's Wake, and was featured on their ubiquitous first studio album, Do or Die, released through Hellcat Records. The ballad details the life and death of Tim Finnegan, born with a love for the liquor; Finnegan falls drunk from a ladder and is thought to be dead. The mourners at his wake become rowdy, and spill whiskey over Finnegan's corpse, causing him to come back to life and join in the celebrations.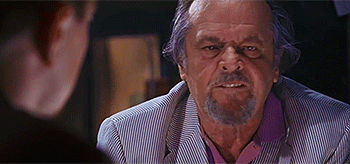 Big D and the Kids Table – L.A.X.
Next up is the anger- and anxiety-fueled anthem L.A.X. from Boston ska punk outfit Big D and the Kids Table. A band since the mid-90s, Big D and the Kids Table are well known for their DIY approach to recording and releasing their music, and for their super aggressive tour schedule (playing as many as 200 shows a year). L.A.X. is off their third studio album, How It Goes, released in 2004. Happy fun quiz time! Listen to this song and tally up how many times he says "fuck" (or any derivatives like fucking, fucked, etc) - first person to comment with the correct number gets…nothing!
Rise Against – Life Less Frightening
Conceived in 1999 in the blustery city of Chicago, by a couple members of recently-defunct band 88 Fingers Louie, Rise Against has become one of the most commercially successful bands in the melodic hardcore scene. Drawing heavily from influential acts such as Descendents, Dead Kennedys, Down By Law and Minor Threat, Rise Against was propelled into global infamy with their blistering songwriting and unapologetic stances on issues spanning from social justice to environmentalism and animal rights. Life Less Frightening comes off their third full-length, Siren Song of the Counter Culture, and features their signature pop-driven sound and passionate anthem melodies.
G.L.O.S.S. – Lined Lips and Spiked Bats
This next track, Lined Lips and Spiked Bats, is a fucking punch in the face. Fronted by transwoman Sadie Switchblade, gender-defiant hardcore punks G.L.O.S.S. (Girls Living Outside Society's Shit) made huge waves after their 5-song debut release last year. Simultaneously offering solidarity and support to all the freaks and geeks who don't fit in where they're told, while also committing to the total annihilation of society, the whole demo is a whirlwind of noise and energy. Lined Lips and Spiked Bats provides that intensity and raw emotion while also creating a catchy, sing-alongy vibe.
G.L.O.S.S. – Outcast Stomp
OK…that song was barely a minute long, here's another great one from G.L.O.S.S., Outcast Stomp. BREAKING NEWS – I just read on SPIN that G.L.O.S.S. is calling it quits after a short-lived but incredible run. You'll be missed Girls!
Pegboy – Strong Reaction

Next up is another Chicago fan favorite, Pegboy. A punk rock version of CCR's Fogerty brothers, Pegboy was founded by Naked Raygun's guitarist John Haggerty and his drummer brother Joe. Sorry, that was a shitty analogy - it's just the names are like kind of similar, that's it. Strong Reaction is the first track on their debut album of the same name, released in 1991 off Quarterstick Records. Dripping with heavy melodic purpose and a crunchy guitar-driven backbone, this heartfelt tune showcases the songwriting ability of Johnny H., heavily influenced by likeminded pioneers who came before him including the Buzzcocks and Stiff Little Fingers.
Oh and here's an old MS Paint comic I recently found, which I made like a million years ago. SHOUT OUT to Pavel, yea boy you know:
Hot Water Music – Jack of All Trades
Hot Water Music's Jack of All Trades is a soulful, crooning song that transcends the barriers between conventional rock n roll and counter-culture punk. The sound is at once heavy and subtle, delivering a powerful punch of the feels. Jack of All Trades is off 2001's A Flight and a Crash, Hot Water Music's 4th studio album and their first release through Epitaph Records. Although they haven't put out any albums since 2012, the members are staying busy; lead man Chuck Ragan is working on a solo project and drummer George Rebelo is touring and recording with Bouncing Souls.
Fucked Up – Queen of Hearts
We close out the week with this heartfelt ode to the working class from Canadian hardcore kids Fucked Up. Queen of Hearts is off their concept album David Comes to Life, an 18-song rock opera and acid trip gone wrong, detailing a bizarre journey of love, activism and self-awareness. Grounded by a cohesive rhythm section and crafty guitar work stylistically reminiscent of Tim Armstrong, this song features a really unique juxtaposition of melodic sweetness and vehement hardcore shrieking. Catchy as BALLS, this song is hard to get out of your head. And guys they're on tour…go check Fucked Up out at a music hall near you!


Alrighty then, I guess that's it. Hope you enjoyed our 10th playlist, and keep checking in each week. Let me know if you have any tunes you want to throw on, or if you have a band we should check out. Stay thirsty, my friends.